ROSEHIP OILS & OIL POWDERS BULK SUPPLY & MANUFACTURE. KNOW WHAT'S IN YOUR PRODUCT WITH CONNOILS.
Connoils is a leading international supplement manufacturer, distributor and wholesale supplier of bulk orders of rosehip oil. We create rosehip oil and oil powders meeting food, nutritional and drink grade standards. Connoils clients range from startups to big multinational corporations creating gels, capsules, pills, dried beverages, tablets, drinks and more. Connoils can help any business create rosehip oil and oil powder-based products to stringent domestic or international specifications.
Benefits of adding Rosehip oil & oil powders to your products
There are many benefits to adding rosehip oil or powder to products in the food, health and beauty industries. Rosehip oil carries many important fatty acids, such as oleic, palmitic, linoleic, and gamma-linolenic acids. These healthy fats keep cell walls strong and prevent water loss, thus working to hydrate the skin. Rosehip seeds are also rich in vitamins A, C, and F which are maintained through the extraction process. When combined with vitamin C, it increases collagen production.
As a cosmetic ingredient, rosehip oil is considered a dry oil because it does not leave a greasy residue. Light-amber in color, it is smooth yet substantial in thickness. It readily absorbs into the skin to soothe and protect. It is often paired with retinol as part of a facial skin care routine.
As a single-source custom supplier, we're competitively priced in rosehip oils and oil powders. Through our Peterson Plant Products (PPP) company, we plant or source conventional, organic and biodynamic products with full traceability and quality documentation, ensuring you meet the regulatory standards of your industry.
Rosehip oil has been known to help with:
Clearing Acne
Soothing burns
Reducing Sun Damage
A Dewy Facial Glow
Fading Scars & Stretch Marks
Moisturizing Dry Skin
Removal of Blemishes
Regular Facial Maintenance
Wrinkle Reduction
Reversal of Hyperpigmentation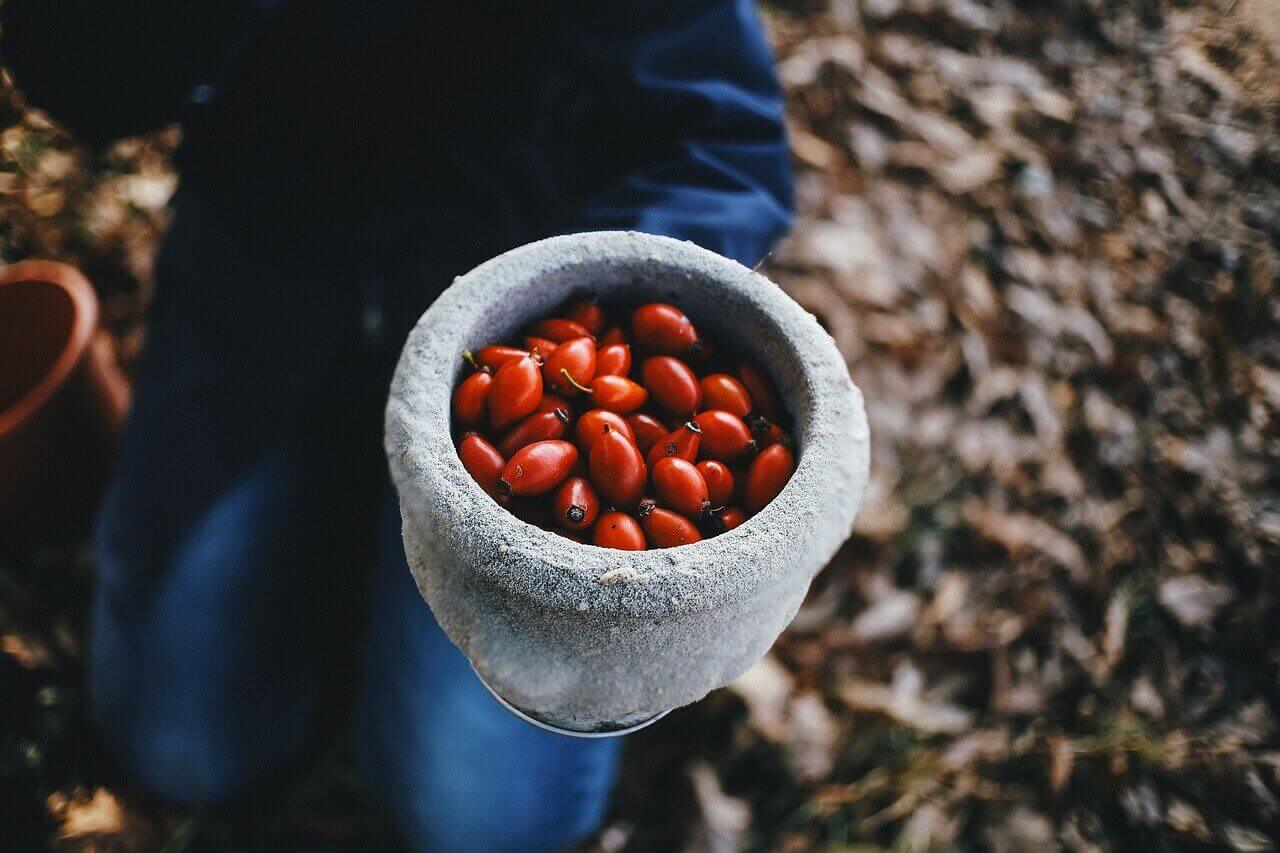 Rosehip oils and powders are commonly used for:
Skin Care
Face
Hair
Dandruff Treatments
Dogs
Sunburns
Shampoo
Shaving
We offer a variety of rosehip oil types, such as cold-pressed, based on the needs of your specific application. Connoils can help you create the customized formulation of your rosehip products.
Organic Rosehip carrier oil
Connoils custom-formulates all-natural rosehip oil sourced directly from organic rosehip seeds. Dilute any essential oil with organic rosehip oil for hair and skin products. This oil is especially effective for facial applications. The minimally-processed nature of our carrier oils makes them a great choice for your essential oil product line. We work with you to custom formulate according to your product needs and industry standards and help with white/private labeling & distribution to get your product to market faster. Get in touch for a free quote on your bulk carrier oil manufacturing needs.