Pomegranate seed oils & oil powders bulk supply & manufacture. Know what's in your product with Connoils.
Connoils is a leading international supplement manufacturer, distributor and wholesale supplier of bulk orders of pomegranate seed oil. We create pomegranate seed oil and oil powders meeting food, nutritional and drink grade standards. Connoils clients range from startups to big multinational corporations creating gels, capsules, softgels, dried beverages, tablets, drinks and more. Connoils can help any business create pomegranate seed oil and oil powder-based products to stringent domestic or international specifications.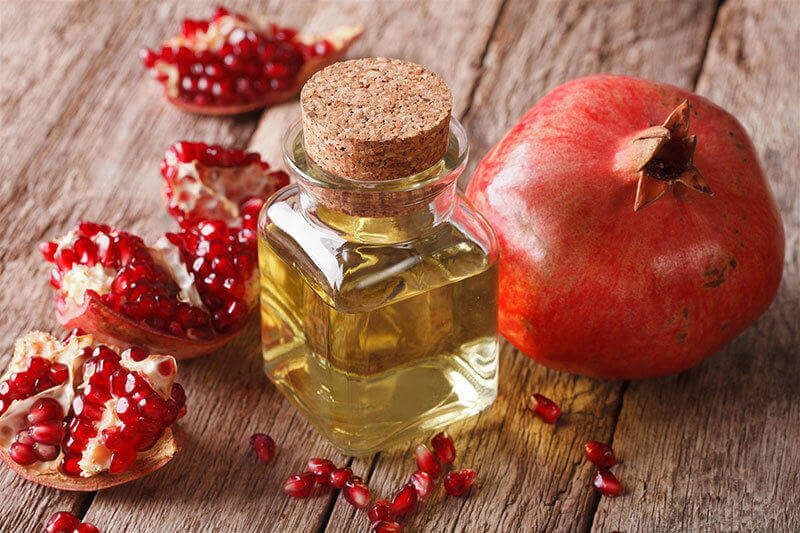 As a single-source custom supplier, we're competitively priced in pomegranate seed oils and powders. Through our Peterson Plant Products (PPP) company, we plant or source conventional, organic and biodynamic products with full traceability and quality documentation, ensuring you meet the regulatory standards of your industry.
All-Natural Pomegranate Carrier Oil
Pomegranate oil is a unique diluent for essential oils or beauty products that can really set a product apart. It works into skin and hair without leaving a greasy residue behind. Connoils is a leader in bulk oil manufacturing. We bring products like yours to formulation using ratios and mixtures specific to your product needs. Contact us today and see how we can get your private labeled brand on a roll!