Borage oils & oil powders bulk supply & manufacture. Know what's in your product with Connoils.
Connoils is a leading international supplement manufacturer, distributor and wholesale supplier of bulk orders of borage seed oil, oil powder, and more. We create borage seed oil and oil powders meeting food, nutritional and drink grade standards. Connoils clients range from startups to big multinational corporations creating gels, capsules, pills, cosmetics, beauty products, tablets and more. Connoils can help any business create borage seed oil and oil powder-based products to stringent domestic or international specifications.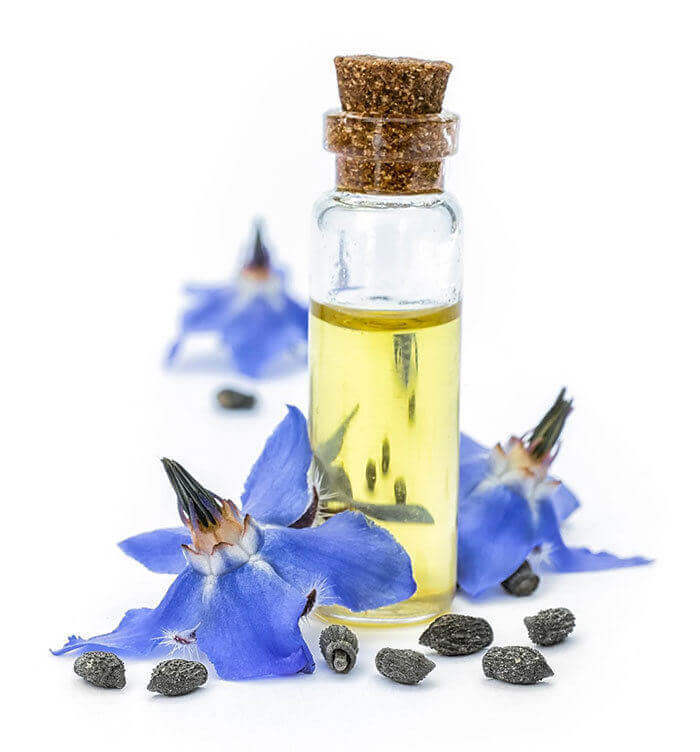 Benefits of adding borage oil & oil powders to your products
There are many benefits to adding borage seed oil or powder to products in the food, health and beauty industries. Consumers choose borage seed oil and oil powder as a supplement to combat skin conditions, hair loss, and joint pain. Borage seeds are among the best sources of Gamma Linoleic Acid, commonly known as GLA. GLA can reduce swelling, arthritis and joint pain, and morning stiffness.
Borage seed oil is has been known to help with:
Stemming hair loss
Clearing skin conditions
Nail and hair care
Improving blood circulation
Strengthening respiratory system
Strengthening nervous system
As a single-source custom bulk supplier, we're competitively priced in borage seed oils and powders. Through our Peterson Plant Products (PPP) company, we plant or source conventional, organic and biodynamic products with full traceability and quality documentation, ensuring you meet the regulatory standards of your industry.
Borage seed oils and powders are commonly used for:
Hair & hair masks
Skin
Face
Health
Dogs
Shampoo
Shaving
Eczema
Rheumatoid arthritis