Castor Oils & Oil Powders Bulk Supply & Manufacture. Know what's in your product with Connoils.
Connoils is a leading international manufacturer, distributor and wholesale supplier of bulk orders of castor oil for both food and non-food industries. We create castor oils and oil powders meeting food, nutritional and drink grade standards. Connoils clients range from startups to big multinational corporations creating gels, capsules, pills, dried beverages, tablets, drinks and more. Connoils can help any business create castor oil and oil powder-based products to stringent domestic or international specifications.
Benefits of adding castor oil & oil powders to your products
There are many benefits to adding castor oil or oil powder to products in the food, health and beauty industries. Castor oil is high in ricin-oleic acid which reduces pain and swelling and contains the essential fatty acid, omega-6 vitamin E and more. Castor oil is a vegetable oil pressed from castor beans, which have been used for thousands of years as a natural treatment for a variety of health issues.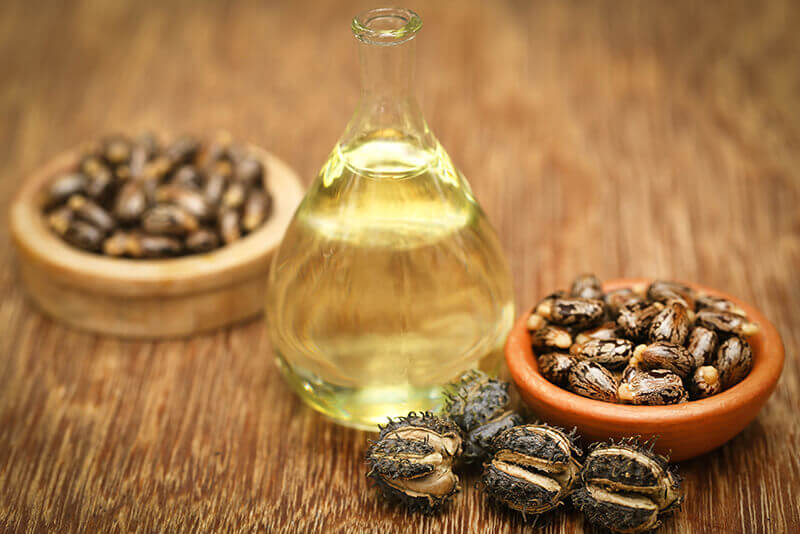 Castor oil has been know to help with:
Healing wounds
Acne
Keeping hair and scalp healthy
Inflammatory conditioned like rheumatoid arthritis and psoriasis
Reduced swelling and pain
As a single-source custom bulk supplier, we're competitively priced in castor oils and oil powders. Through our Peterson Plant Products (PPP) company, we plant or source conventional, organic and biodynamic products with full traceability and quality documentation, ensuring you meet the regulatory standards of your industry.
Castor oils and oil powders are commonly used for:
Beauty products
Food preservatives
Food additives
Natural laxatives
Fighting fungus
Castor Carrier Oil
Castor oil makes a fantastic base for dilutions of essential oils; it complements the natural scent of the herbs and is relatively clear in color. It is also a common carrier oil for beauty products as it is easily applied to skin and hair. All of our castor oil is naturally processed in a controlled refinery to ensure the utmost quality and purity. See your custom-formulated product to market faster with bulk carrier oil manufacturing and private label services from Connoils. Get a free quote or consultation today!