Coconut oils & oil powders bulk supply & manufacture. Know what's in your product with Connoils.
Connoils is a leading international supplement manufacturer, distributor and wholesale supplier of bulk orders of coconut oil. We create coconut oil and oil powders meeting food, nutritional and drink grade standards. Connoils clients range from startups to big multinational corporations creating gels, capsules, pills, dried beverages, tablets, drinks and more. Connoils can help any business create coconut oil and oil powder-based products to stringent domestic or international specifications.
Benefits of adding coconut oil & oil powders to your products
There are many benefits to adding coconut oil or powder to products in the food, health and beauty industries. Coconut oil has a saturated fat called lauric acid, a type of medium-chain triglyceride (MCT), proven to increase HDL (the good cholesterol) in the blood to help improve ratio levels.
As a single-source custom supplier, we're competitively priced in coconut oils and oil powders. Through our Peterson Plant Products (PPP) company, we plant or source conventional, organic and biodynamic products with full traceability and quality documentation, ensuring you meet the regulatory standards of your industry.
Coconut oil has been known to help with:
Balancing hormones
Clearing acne
Healing skin diseases
Weight Loss
Building resistance to bacteria & viruses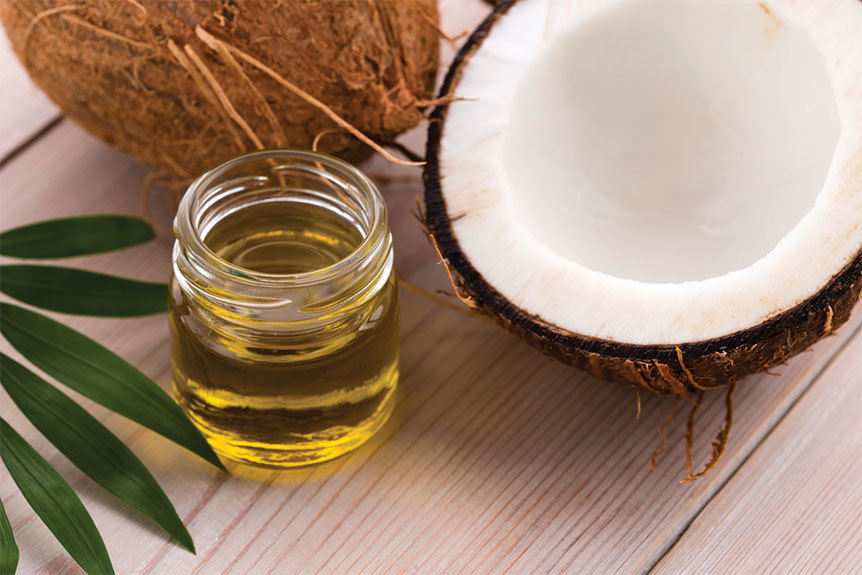 Coconut oils and powders are commonly used for:
Hair & hair masks
Skin
Face
Teeth
Oil pulling
Cooking
Dogs
Sunburns
Dandruff treatment
Shampoo
Shaving
We offer a variety of coconut oil types such as cold-pressed, refined, and fractionated based on the needs of your specific application. Connoils can help you create the customized formulation your products need.